Profile Properties
manthropologist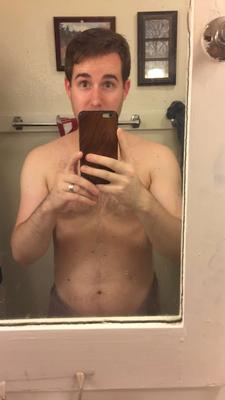 Ben

Age:

29

Location:

Asheville, NC, United States

Date Joined:

March 13, 2018

Last Login:

July 07, 2018

Relationship Status:

Married

Looking For

: Outdoor Buddies

Outdoor Fitness Level:

Moderate

Activities:

Camping-Tent/Car
Canoeing
Caving
Climbing-Indoor Gym
Climbing-Rock
Golfing
Hiking
Kayaking-Calm Water
Mountain Expeditions
Orienteering
Paddling Expeditions
Rafting
Running
Skiing
Snowshoeing
Soaking - River/Brook
Trail Maintenance
Trail Running
Walking - Leisurely

About me:

: Married but friendly guy looking to explore my naturist side and company of others in the great outdoors! You'll find my cruising around in my White Prius on the Blue Ridge Parkway, or running the trails along the parkway! 5'11, 180lbs, athletic (gym 4-5 days a week), brown eyes and hair.

Favorite Places:

: Blue Ridge Parkway Sleepy Gap Overlook Walker Knob Chestnut Cove Overlook

Outdoor Experience:

: I like a little bit of everything and enjoy almost everything. Grew up in boy scouts so I'm very comfortable outdoors.