Profile Properties
MarinOutdoors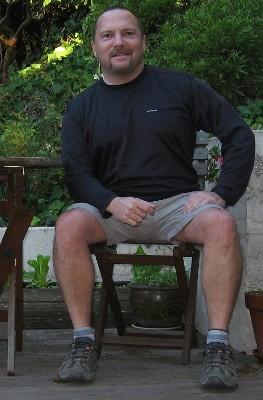 Howard

Age:

55

Location:

Sausalito, CA, United States

Date Joined:

May 13, 2006

Last Login:

April 19, 2016

Relationship Status:

Single

Looking For

: Outdoor Buddies

Outdoor Fitness Level:

Moderate to Strenuous

Activities:

Backpacking
Camping-Tent/Car
Hiking
Kayaking-Calm Water
Kayaking-Sea
Rafting
Snowshoeing
Soaking - River/Brook

About me:

: Am always up for good- natured hiking/road- trip/camping buddies. 53, 5'6", 160#

Favorite Places:

: Kings Canyon in late Spring, Panorama-Mist Trail (Yosemite) in June, Mt. Rainier, Mt. Baker, Mt. Diablo (in Spring), Destination Wilderness, Havasu Canyon, Zion, Arches, Death Valley, Joshua Tree. I also enjoy hanging out at the great nude swimming holes on the American and Yuba Rivers in the California gold country.

Outdoor Experience:

: Am always up for great new hiking opportunities in the West. A couple currently on my To Do List: Mt. Tallac (Lake Tahoe), Alta Peak (Sequoia Nat'l Park). Feel free to suggest others.