Profile Properties
Indi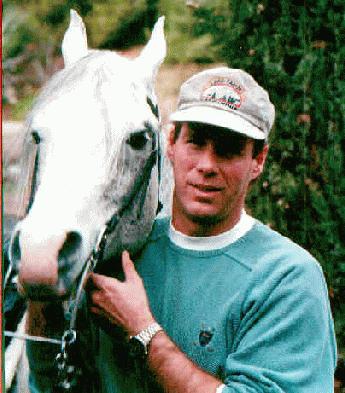 Indi

Age:

59

Location:

Phoenix-Scottsdale, AZ, United States

Date Joined:

March 23, 2006

Last Login:

November 30, 2018

Relationship Status:

Single

Looking For

: Outdoor Buddies

Outdoor Fitness Level:

Moderate

Activities:

Adventure Vacations
Backcountry Skiing
Backpacking
Beach Outings
Biking - Mountain
Biking - Road
Camping-Tent/Car
Canoeing
Climbing-Rock
Cross-Country Skiing
Fishing-Deep Sea
Fishing-Fresh Water
Hiking
Hostelling
Ice Climbing
Ice Skating
Kayaking-Calm Water
Kayaking-Sea
Motorcycling
Mountain Expeditions
Rafting
Sailing
Scuba Diving
Skiing
Snowboarding
Snowshoeing
Soaking - River/Brook
Tennis
Trail Maintenance
Trekking
Walking - Leisurely

About me:

: 6'2, 205#, beefy rugby player build. Dark Blond with Hazel eyes, a big sense of adventure and a good sense of humor. I'm a huge explorer and avid outdoorsman into hiking, camping, riding, biking, skating, soaring, flying, boarding, skiing...just challenge me and I'm likely up for it. Friends don't call me Indi for nothing...all laid-back and casual on the outside but absolutely passionate about stuff I do and the tenacity to see it through.

Favorite Places:

: National Parks...amazing jewels of the earth. Also, my backyard where I've been building an alpine/tropical forest complete with cliffs, caves, streams, waterfalls, huge boulders and plenty of places to relax, play and hang out with buddies. I enjoy naked bonfires and swim/spa parties where we laugh and joke around like skinny-dipping fratboys. But be forewarned...new guys gotta do the naked rain dance on the big boulder under the pine tree!!! I keep an old sailboat in San Diego and visit often for kayaking, wind surfing, kite boarding, biking, beach bonfires and other coastal adventures. Join me???

Outdoor Experience:

: I'll try just about anything once (as long as it does no harm to nature or others). If none of us are getting carted of to hospital...I'll likely queue right back up for another go-round to conquer it!