Profile Properties
DoubleDueceII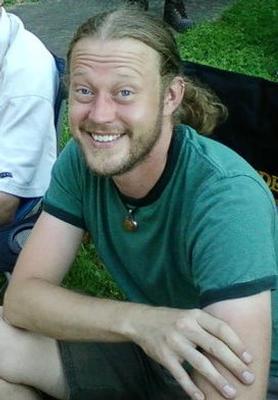 BenJamin Lindemuth

Age:

42

Location:

Hazen (Jefferson Co.), PA, United States

Date Joined:

March 10, 2009

Last Login:

April 21, 2017

Relationship Status:

Single

Looking For

: Outdoor Buddies

Outdoor Fitness Level:

Moderate to Strenuous

Activities:

Adventure Vacations
Backpacking
Beach Outings
Camping-Tent/Car
Canoeing
Caving
Climbing-Indoor Gym
Climbing-Rock
Hiking
Hostelling
Hunting
Kayaking-Calm Water
Off Roading/4x4
Rafting
Sailing
Scuba Diving
Skiing
Sledding
Soaking - River/Brook
Social Gathering
Trekking
Walking - Leisurely

About me:

: I'm a down to earth guy, masc., long dark blond over blue, scruffy or clean shaven, 6', 165 - 170 lbs. I'm slim to average and in decent shape, but could really do with more exercise and activity. I'm pretty easy to get along with, enjoy a good conversation, but can be up-tight about certain things. That said, I'm very open minded and willing to try things in a new way. (Just don't be surprised if like my way better! LOL)

Favorite Places:

: I like to Hostel and "home stay"/ work exchange... Lived and worked at a Youth Hostel for a total of 9 months in Germany. A lot of Help Exchanges and Couchsurfing in Ireland, France, Germany, Australia, New Zealand, Belgium and Israel. I've been home since early 2011. Living locally... Hazen's one of my favorite places.

Outdoor Experience:

: I was a Boy Scout, and we Actually Went Camping and Made Fires!!! ;-.> I'm not the most experienced outdoors person, but I grew up playing and hiking in the woods. On my recent travels I did a bit of treking and camping and even road a land yacht / sail trike for the first time.