Profile Properties
Daryl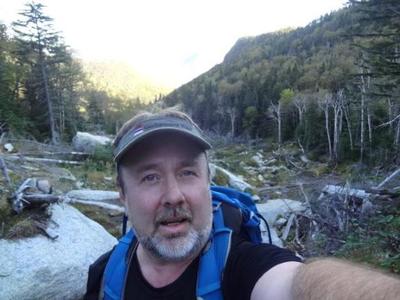 Daryl

Age:

52

Location:

BINGHAMTON, NY, United States

Date Joined:

September 13, 2018

Last Login:

March 24, 2019

Relationship Status:

It's Complicated

Looking For

: Outdoor Buddies

Outdoor Fitness Level:

Moderate to Strenuous

Activities:

Adventure Vacations
Adventure/Nature Movies
Backpacking
Camping-Tent/Car
Canoeing
Cross-Country Skiing
Hiking
Kayaking-Calm Water
Mountain Expeditions
Off Roading/4x4
Paddling Expeditions
Rafting
Sailing
Soaking - River/Brook
Trekking
Walking - Leisurely

About me:

: I am self employed, I enjoy many outdoor activities including long distance backbacking which wasn't mentioned above. I have been in a relationship with the same person for 18yrs. He is not a fan of the outdoors and I am finding myself with more time and some extra money to do things so I am here to make friends with people to have some adventures with. I am a white, 5'6" Blonde hair, stocky about 180lbs, grey eyes, I like country and folk music and am have a pretty laid back manorism.

Favorite Places:

: I like the Smokey Mountains, The Adirondack Mountains, Key west.

Outdoor Experience:

: In 2014 I hiked over a 1000 miles of the Appalachian Trail living out of a backpack for 2 and a half months. I kayak quite a bit on out local rivers, its not white water but it is pretty swift in places. I like tent camping and minimalist things. I cross country skied quite a bit til a few years ago. Just kinda lost interest in it for some reason.