Profile Properties
Angel39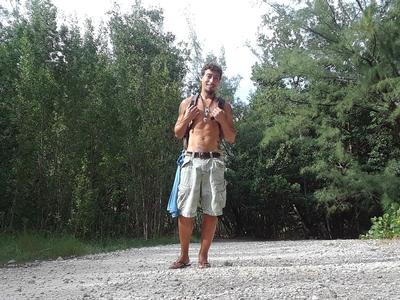 David Angelo

Age:

39

Location:

MIAMI BEACH, FL, United States

Date Joined:

September 09, 2017

Last Login:

September 09, 2017

Relationship Status:

Single

Looking For

: Outdoor Buddies

Outdoor Fitness Level:

Moderate to Strenuous

Activities:

Adventure Vacations
Adventure/Nature Movies
Backpacking
Beach Outings
Biking - Mountain
Camping-Tent/Car
Canoeing
Caving
Hiking
Kayaking-Calm Water
Mountain Expeditions
Trekking
Walking - Leisurely

About me:

: Nature lover in search of new trails to explore. 6'1, 160#, Athletic, Brown/Green, Multiracial, Spiritual, Into Hiking, Camping, Nature Parks, Kayaking, Nude Beach, Yoga and the Creative Arts.

Favorite Places:

: Haulover Park, Miami Beach, FL Oleta State Park, North Miami Beach, FL Simpson Park, Brickell Miami, FL Brown County State Park, Indiana Turkey Run State Park, Indiana

Outdoor Experience:

: New to the hiking trails and kayaking, looking to increase my experience with more outdoor, hiking and camping activity.