Receive trips information, club news, and cool tips on ways to even have more fun in the greater outdoors with gay men.
Membership is free. Join free, member guided group trips to the best places in the USA.
Join Now
about us
Hike, camp, socials, kayak, swim, tube, vacations, sightseeing, backpack, trail maintenance, raft, bike, ski...Beginner to expert...Fun-loving, active men...Home of the World's Largest Gay Outdoors Club. Since 1999, we have provided a powerful, user friendly website to organize/join outdoor excursions, share trip reports/pictures and meet outdoorzy men...
We invite you to join in the adventure.
FULL MEMBERS
Support Our Club, Get Benefits, Become A Full Member!
Newest Members
There are 7645 GayOutdoors members.
Facebook
featured events
HOSTEL WEEKEND: COTTON AND LIVERMORE HIKE :Waterville Valley, NH
Oct-07-2016
Jon and I are running this hiking weekend from Rock 'N River in the White Mountain National Forest for this getaway at peak fall foliage!
learn more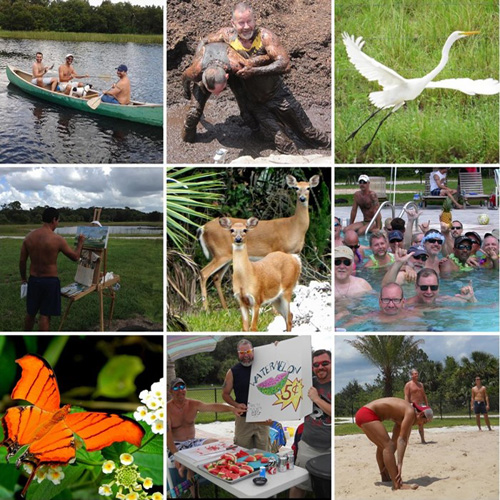 FLORIDA GO GATHERING :Clewiston, FL
Jan-13-2017
Looking for a fun winter getaway, then check out our third annual Florida GayOutdoors camping adventure over the MLK weekend.
learn more